Sardinia
Trekking and climbing between the sea and the mountains
Every year we offer trips to this magnificent island in the heart of the Mediterranean where the traditions and variety of landscapes offer a unique experience.
The mountains and the sea together offer many opportunities for outdoor activities, especially in wild places out of the chaos of civilization. Sardinian limestone is among the best in the world and for this reason the thousands of existing routes, both crag and multipitch, attract enthusiasts from all over the world.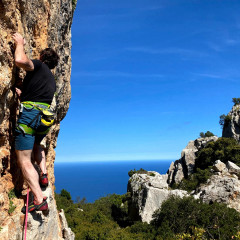 Talking about Sardinia, moreover, we think of the "Selvaggio Blu", for many the most beautiful trek in Europe, which develops between the cliffs between narrow paths and abseilings over the sea. An unmissable multi-day itinerary for anyone who loves wild and solitary environments.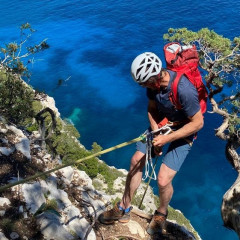 Thanks to all these and many other activities, we will introduce you to the local traditions of the Sardinians, from the cooking to their history, unique in this Mediterranean corner.